Heidi Camuti, RYT

Heidi's passion for movement and alignment began in childhood at her neighborhood ballet school where she first experienced mind/body connection and its many benefits. Upon taking her first official yoga class as a gym elective in college, she experienced how utilizing breath and visualization could increase focus and confidence as well as help manage moods and physical discomfort. She became hooked on the empowering tools yoga had to offer and through the years remains dedicated to the healing art and science of yoga.

After having her daughter, Heidi received her DONA (Doulas of North America) Post Partum Doula Certification and worked with new mothers and infants. At that point, her yoga grew into a commitment to family wellness and holistic lifestyle practices. She is now (Registered Yoga Teacher)RYT 200 and (Registered Children's Yoga Teacher) RCYT 100 and also certified in Restorative & Therapeutic Yoga from Yogaworks NYC, as well as continuing education in Neurological Integrative Pediatric (NIP) Yoga from The Yoga Way, Morristown. Through the years she has taught adaptive yoga to outreach and special needs populations in Newark NJ and The Yoga Way in Morristown NJ to private clients and groups for therapeutic and enrichment programming.
---
Nicole Lepore, MS, OTR, RYT- 200, YSC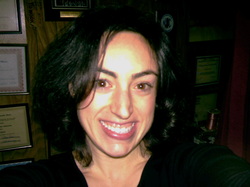 As an Occupational Therapist, Nicole has had the pleasure and diverse professional experiences of working with people across the lifespan - from infants to older adults - in settings including inpatient pediatric rehabilitation, sub-acute rehabilitation, homecare, and the school system. She was first drawn to yoga as way to complement the physical demands of triathlon and other training, and quickly came to appreciate the practice for its own intrinsic benefits. She completed a 200-hour Vinyasa teacher training program with Powerflow Yoga in the fall of 2012, and is certified in Yoga for the Special Child method to help bring the heart-, body-, and mind-opening benefits of yoga to children.

Nicole has received professional training in therapeutic listening and myofascial release techniques. She is also a certified Group Exercise and Spinning instructor and enjoys the challenges of helping people stay physically fit. She is a firm believer that a sound body cultivates a balanced and peaceful mind, regardless of age!
---
Maureen Costello, OTR, YSC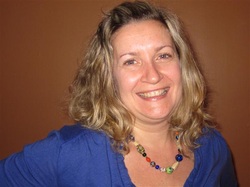 Maureen Costello is a Licensed Occupational Therapist with over 20 years of experience. She graduated with honors from Dominican College with a Masters in Occupational Therapy. She also has experience in early intervention, home based therapy, and outpatient therapy. Maureen is certified in Sensory Integration. After receiving her certification from Sonia Sumar for Yoga for the Special Child practitioner, Maureen is inspired to bring the joy of yoga to children at PTYM. She incorporates her extensive training and experience into a comprehensive program that includes the whole child. Maureen's passion is to see the light within each child and to work with them and their families to bring them to their highest potential.

Certified Yoga Therapist for infants and special needs children through Yoga For The Special Child June 2008. Certified Yoga Therapist for children with ADHD and Autism May 2010.

Maureen is a Reiki level one practitioner and Certified in Sensory Integration. She is also professionally trained in Aromatherapy, Handwriting without Tears, Reflexology and Therapeutic Listening.
---
Stacy Davidson, RYT, YSC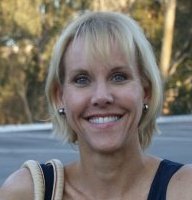 Stacy was taking yoga classes to get "quiet" time from her hectic life. Stacy has 5 beautiful boys. She found that after her yoga classes she felt more in tune with her body and mind. She thought that if it made her feel so in tune to herself that maybe it would be good for her one son to try it. One of Stacy's sons has a learning disability and suffers from extreme low self-esteem and immature social skills for his age. She began incorporating a daily yoga practice for him and noticed an amazing calmness come over him. His self-esteem has improved dramatically, and his social skills have elevated for him. She hopes the way that yoga has had such an empowerment over her son, she can in return share those skills with many more children. What more could a mother want than to see her child/children blossom into a confident and happy individuals.

Stacy wants to be able to teach other children to experience the joy and love for life that her son has found. Stacy wants to open the doors for each child she teaches and to see the beautiful transformation that unfolds within them.

Graduate of 200 hour Hatha Yoga teacher training program at LivYoga Certified Jan. 2008
Certified Children's Hatha Yoga Teacher - Yoga Education Institute Teacher Training program Dec. 2008
Certified Yoga therapist for infants and special needs children through Yoga For The Special Child June 2009

Member Yoga Alliance since 2008

---
Geraldine Rallo, MA, CCC-SLP, NDT-C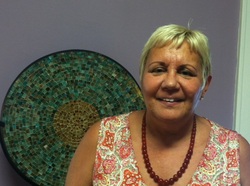 Geraldine Rallo, MA, CCC-SLP, NDT-C is a speech and language pathologist and neuro-developmentalist
Ms. Geraldine Rallo has over 25 years experience, having completed undergraduate studies at Caldwell College then continuing on to receive her M.A. in Speech Language Pathology from Montclair State University on a Graduate Fellowship (cum laude). She will offer comprehensive Speech and Language Evaluations and Therapeutic Treatment at Pediatric Therapy & Yoga of Morris using a variety of intervention approaches and techniques for children with a variety of needs.
Her main areas of specialty include:
Fluency/Stuttering
PROMPT Certified
Reasoning Skills/ Higher Language Skills & Comprehension
Oral Motor Skills
Concentration/Attention & regularly maintaining alertness
Social Skills & Pragmatic use of Language
---
Pratiksha Chesney, PT DPT, YSC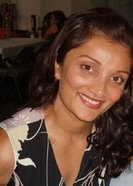 Pratiksha holds a Doctor of Physical Therapy and Masters of Science degree in Physical Therapy from UMDNJ. In July of 2008, Pratiksha received her certification from Sonia Sumar's Yoga for the Special Child. Since that time, she has been incorporating yoga into her treatment routine; in addition to teaching yoga at Pediatric Therapy and Yoga of Morris she also integrated yoga into her PT practice in the school system.

In 1999, Pratiksha traveled to 26 countries in one year, researching complementary medicine native to each respective country. In addition to the research, she had the honor of meeting with thousands of children with disabilities throughout the world. While in India, she studied yoga and ayurveda at an ashram in southern India. These transformational experiences coupled with an inspirational visit with His Holiness the Dalai Lama in India, cemented her interest in working with children with special needs upon her return home. She is a happily married mother of two children.
---